Billing
Managing billing for Altinity.Cloud.
Accounts with the role orgadmin are able to access the Billing page for their organizations.
To access the Billing page:
Login to your Altinity.Cloud with an account with the orgadmin role.
From the upper right hand corner, select the Account icon, and select Billing.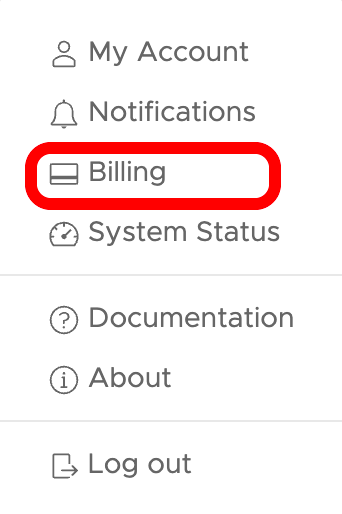 From the billing page, the following Usage Summary and the Billing Summary are available for the environments connected to the account.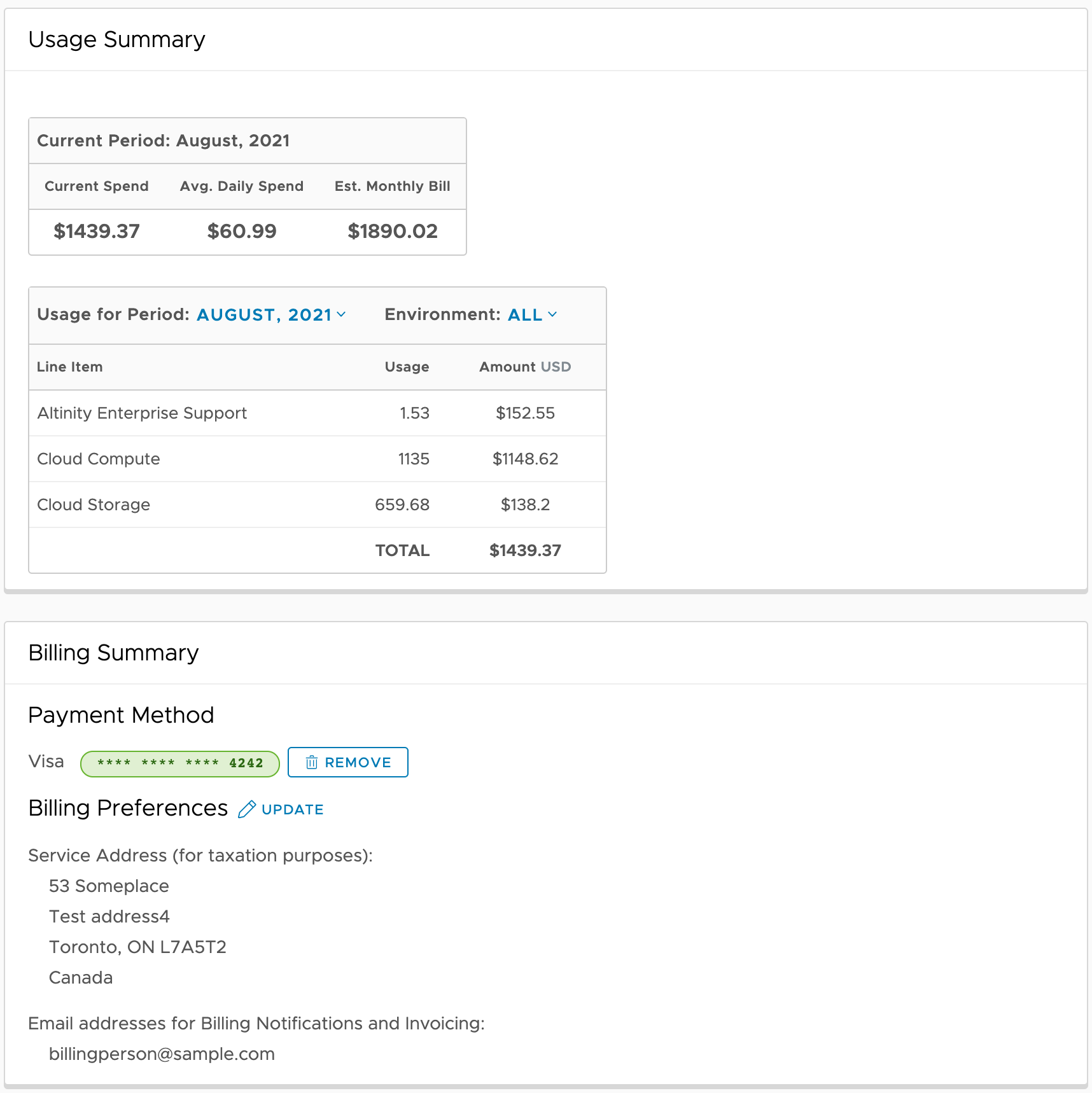 Usage Summary
The Usage Summary displays the following:
Current Period: The current billing month displaying the following:

Current Spend: The current total value of charges for Altinity.Cloud services.
Avg. Daily Spend: The average cost of Altinity.Cloud services per day.
Est. Monthly BIll: The total estimated value for the current period based on Current Spend and if usage continues at the current rate.

Usage for Period: Select the billing period to display.
Environment: Select the environment or All environments to display billing costs for. Each environment, its usage, and cost will be displayed with the total cost.
Billing Summary
The Billing Summary section displays the payment method, service address, and email address used for billing purposes. Each of these settings can be changed as required.