Account Creation and Login
How to set up your Altinity.Cloud account, and login to the service.
26 January 2023 · Read time 2 min
Free Trial Account Creation
To start your Altinity.Cloud journey, the first thing you need is an account. New users can sign up for a 14-day Trial account from the following link:
For the free trial to the Altinity.Cloud Anywhere product, which is an on-premises version that you can run in your own Kubernetes environment, see:
Requested information as shown in the following screenshot includes: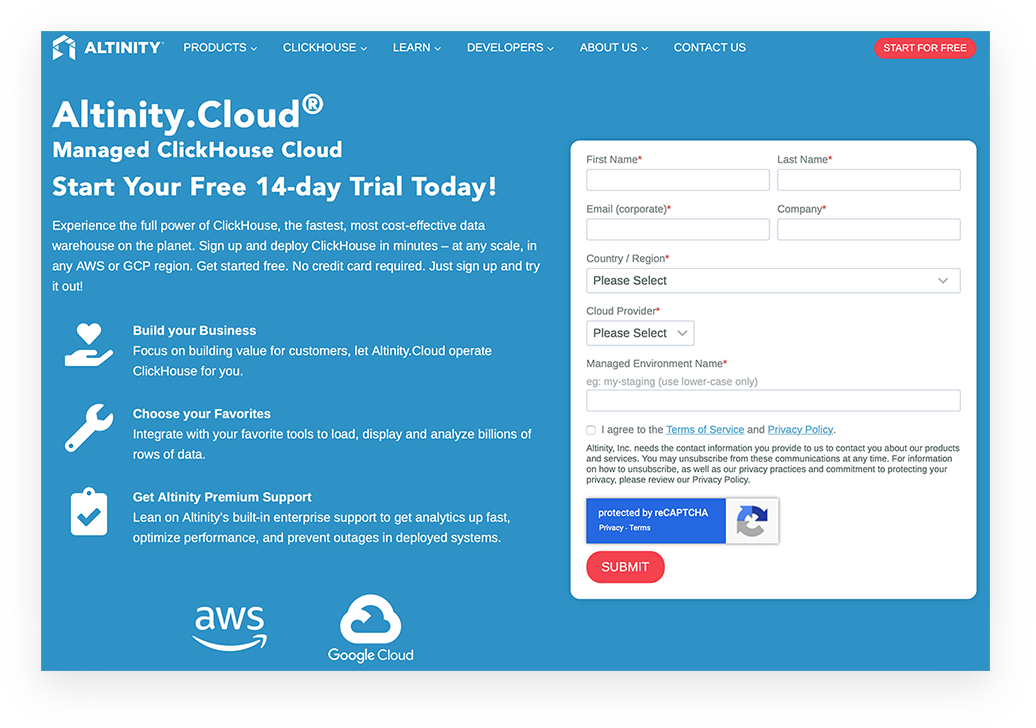 Email Validation
When you SUBMIT the Free 14-day Trial form, you will immediately receive an email from Altinity with a validation link that you click to confirm.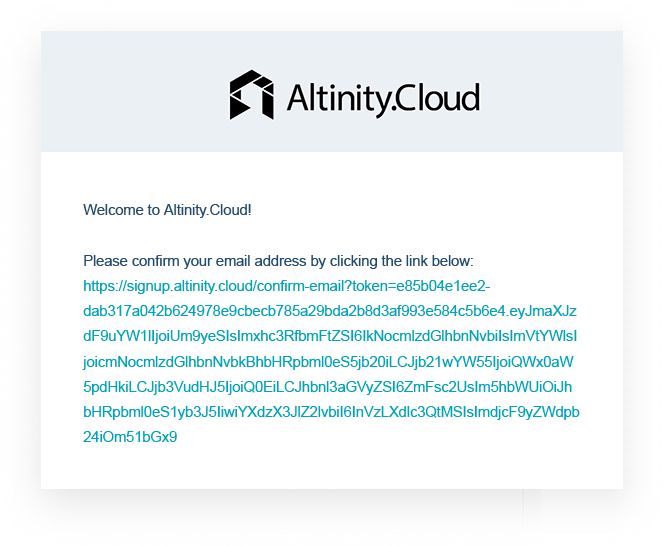 First Time Login
Once you validate your email, your request for the Altinity.Cloud free trial will be processed for approval. The Altinity.Cloud (support@altinity.com) team will provide the following login information.
The following example screenshot is an email that you will receive from Altinity.Cloud notifying you that your 14-day Free Trial to Altinity.Cloud has been approved.
Your-altinity is an example of the environment name you supplied Altinity. (NOTE: If your name choice already exists in our system, we will rename it.)

The URL is customized to you and is used once only for the initial login.

Here refers to a Calendar link https://calendly.com/trial-support-team/altinity-cloud-trial-check

Quick Start Guide https://docs.altinity.com/altinitycloud/quickstartguide/

Series of videos https://www.youtube.com/hashtag/altinitycloud

Support email is support@altinity.com
Creating a new password
Clicking the link (item 2) shows the Onboarding window that prompts you to create a new password.

Logging into the Altinity Cloud Manager
Fill in your Altinity Cloud Manager credentials screen and select SIGN IN:
ACM Login
https://acm.altinity.cloud/login
Login Email
(example: johnDoe@outlook.com)
Password
(example: S0me@c0pl3x_password - •••••••••••••••••••• dots show as you type)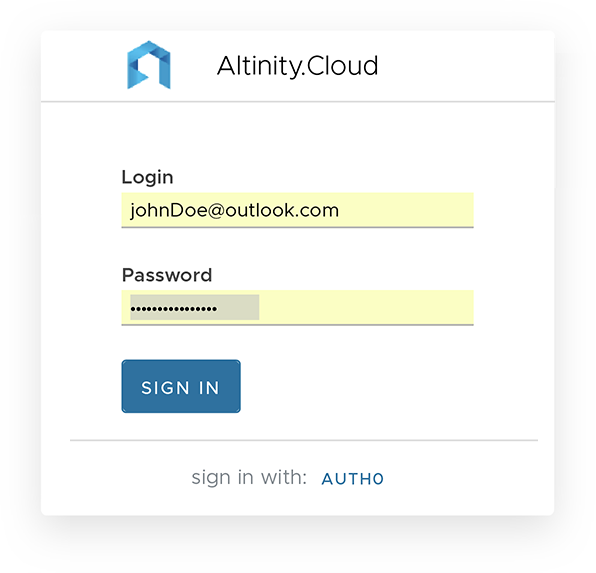 Auth0 login
AUTH0 is used to login if you have a Google Gmail account that Altinity.Cloud supports for trusted authentication. Note that in order for this to work, you must have used your Gmail address to register for the Altinity.Cloud Free Trial.
To use Auth0 to login:
Select the Auth0 link from the bottom of the ACM login window.
Select Continue with Google.
If you are not already logged into a Google domain, the usual Google login screen appears. Select the same Google domain email address you registered with Altinity.Cloud to complete the login. NOTE: This does not includ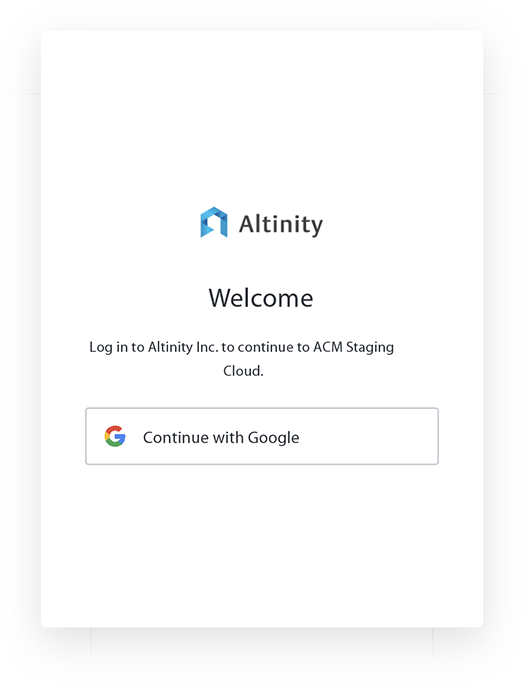 Privacy Policy
See the Privacy Policy at:
Last modified 2023.01.26: Getting Started rewrite