Cluster Health Check
How to quickly check your cluster's health.
From the Clusters View, you can see the health status of your cluster and its nodes at a glance.
How to Check Node Health
The quick health check of your cluster's nodes is displayed from the Clusters View. Next to the cluster name is a summary of your nodes' statuses, indicating the total number of nodes and how many nodes are available.

How to Check Cluster Health
The overall health of the cluster is shown in the Health row of the cluster summary, showing the number of health checks passed.
Click checked passed to view a detailed view of the cluster's health.
How to View a Cluster's Health Checks
The cluster's Health Check module displays the status of the following health checks:
Access point availability check
Distributed query check
Zookeeper availability check
Zookeeper contents check
Readonly replica check
Delayed inserts check
To view details on what queries are used to verify the health check, select the caret for each health check.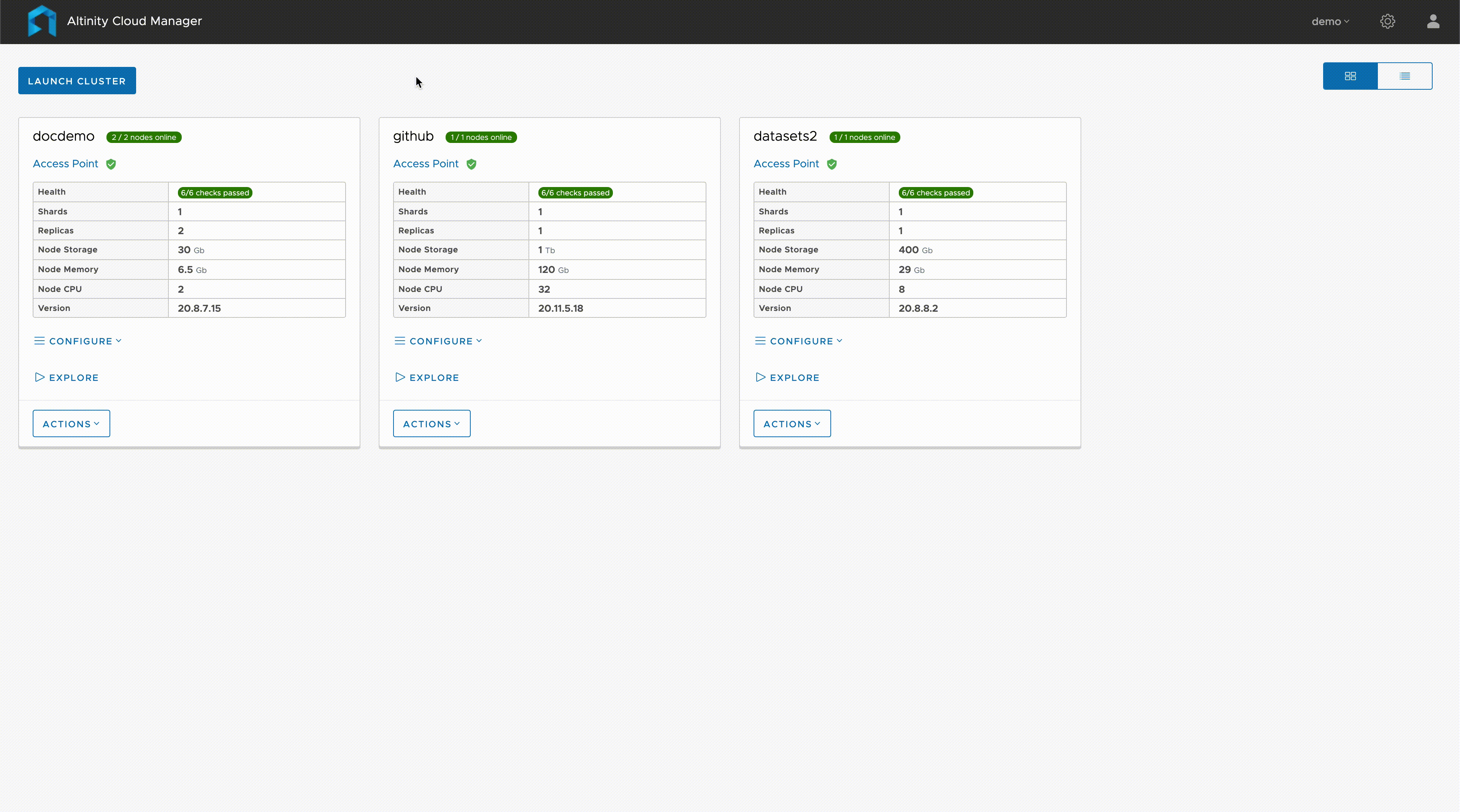 Feedback
Was this page helpful?
Glad to hear it!
Sorry to hear that. We'll track this issue and see how we can improve.
Last modified 2023.05.18: Move Cluster from Admin to General section to match Beta site changes