View Cluster Details
How to view details of a running cluster and its nodes.
Cluster Details Page
Once a cluster has been launched, its current operating details can be viewed by selecting the cluster from the Clusters View. This displays the Cluster Details page. From the Cluster Dashboard page, select Nodes to view the Nodes Summary page.
From the Cluster Details page, users can perform the following: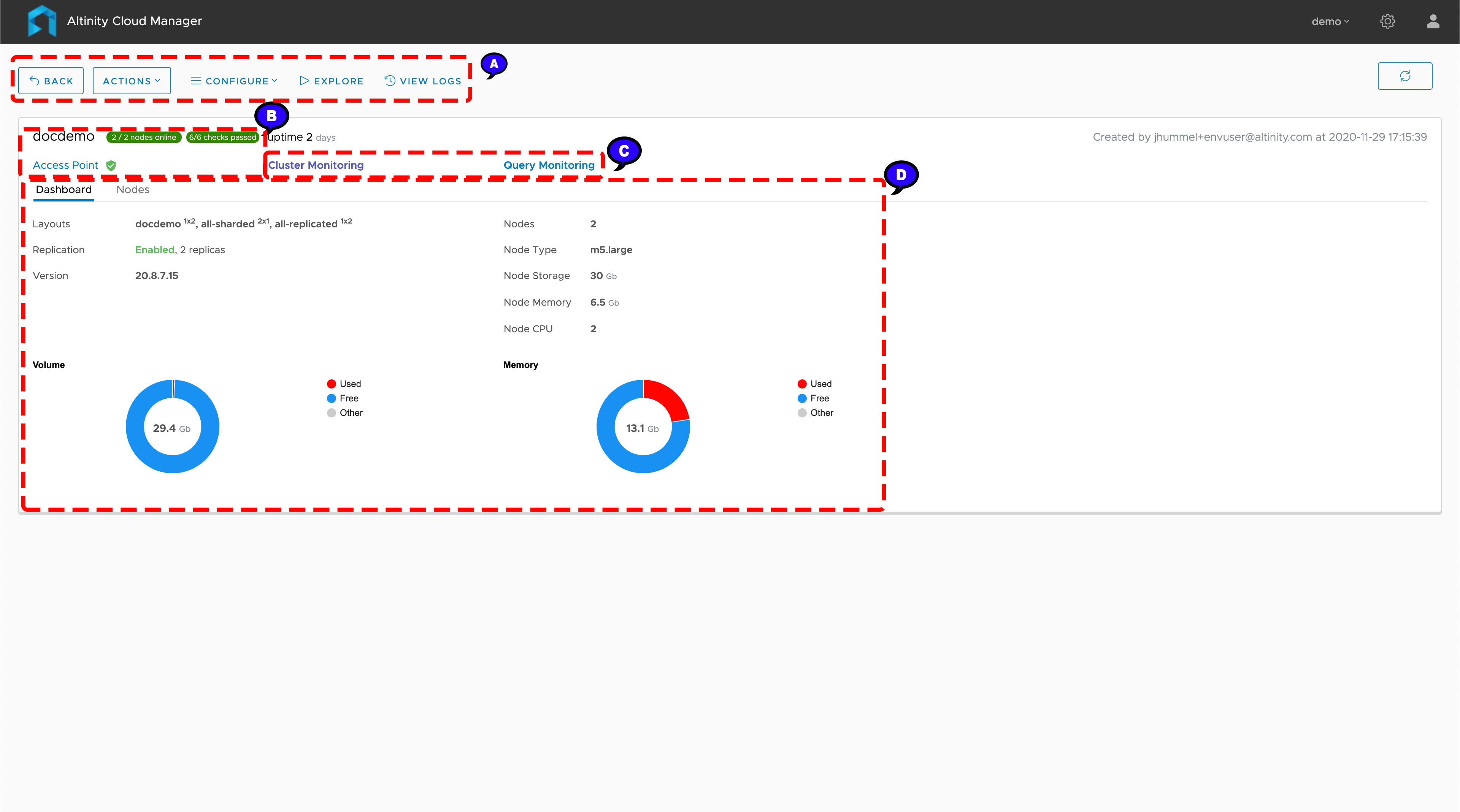 A: Manage the cluster's:

Actions
Configuration
Tables and structure with Explore
View the Cluster's Logs

B: Check Cluster Health and the cluster Access Point.
C: Monitor the Cluster and its Queries.
D: View summary details for the Cluster or Node. Select Nodes to view details on the cluster's Nodes.
Nodes Summary
The Nodes Summary Page displays all nodes that are part of the selected cluster. Select Node View or View for the specific node to access the Node Dashboard, Node Metrics, and Node Schema sections.
Node Dashboard
From the Node Dashboard Page users can: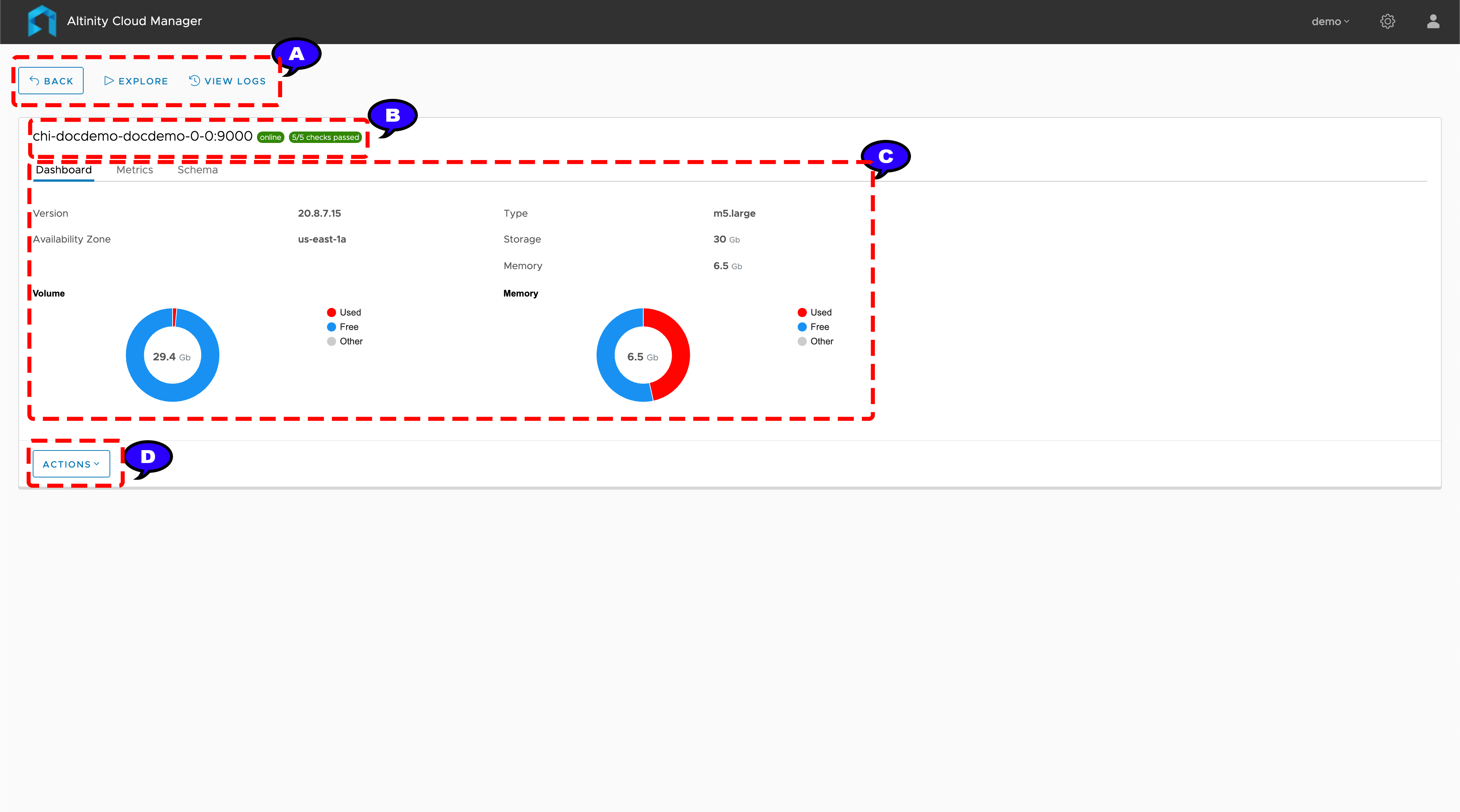 A: Manage the node's:

Tables and structure with Explore
View the Node's Logs

B: Check the node's health.
C: View summary details node, it's Metrics and its Schema.
D: Perform Node Actions.
Node Metrics
Node Metrics provides a breakdown of the node's performance, such as CPU data, active threads, etc.
Node Schema
The Node Schema provides a view of the databases' schema and tables.
Node Actions
The following actions can be performed on a Node:
Delete: Removes the Node from the cluster.
Feedback
Was this page helpful?
Glad to hear it!
Sorry to hear that. We'll track this issue and see how we can improve.